Located in the Cherrydale section of Arlington, VA, Northside Veterinary Clinic conveniently serves the greater Washington DC area.
4003 Lee Highway
Arlington, VA 22207
P. 703-525-7115
Hours of Operation:
M - F: 8 AM - 7:30 PM
Saturday: 8 AM - 3 PM
Sunday: Closed to the public
Doctor's Hours:
M - F: 10 AM - 6:30 PM
Saturday: 9 AM - Noon
Need Directions?
Please note that some online maps are incorrect and their directions will lead you close but not to Northside's exact address. Click here for an accurate map
For billing or administrative questions by email please contact the office manager at:
communications@northsidevetclinic.com
* Please note: questions concerning medical treatment at Northside should be answered by one of our veterinarians, so please call 703-525-7115 to set up an appointment.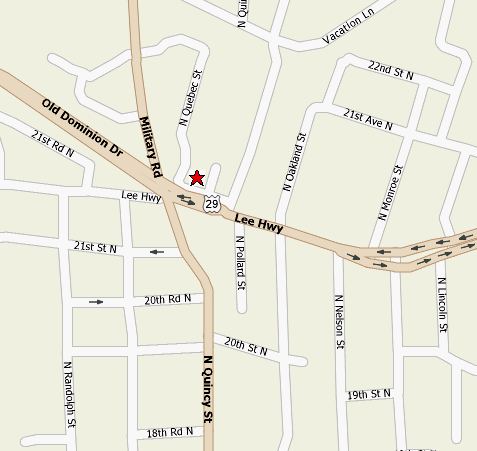 4003 Lee Highway, Arlington, VA 22207